It might seem a little unusual to be checking out online records to search for state prison inmates, but there are actually people who do, and they do so for a good reason. Some are out to check out if their relatives are still in prison while others are to look up on records concerning a specific prisoner.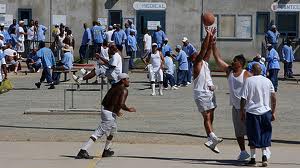 At the present time, there is probably nothing better than the Internet when it comes to searches. Even when tracking down a prisoner or getting an update on their records and statuses, it can all be done online. Various websites online contain such information that are easily accessible with just a click or two.
When looking for information about state prison inmates, one can go through public records. After all, it is legal and even mandated in some parts of the country to publicize the prisoners' name for the purpose keeping the public informed and updated about the condition of these individuals. There is no better way to make such information public with no costs involved than through the Web.
A good place to start with is the websites offering free search for information about prison inmates. These sites do not ask for any payments from anyone who wishes to utilize their search tools and gain access to their database. However, it is best not to expect much from these sites. Since they are for free, it is just normal and even expected that they are not as complete as pieces of information that are actually paid for.
Another source of free information is prison websites. Most state prisons as well as smaller ones have created their own sites and made their existence known online. Since these sites are maintained by the authorities themselves, they offer the best source of data pertaining to the inmates and their status inside the prison.
In cases where one is looking for a specific inmate but has no knowledge pertaining to the exact prison where the inmate is, one can go conduct a search by state. Doing this makes the process more organized, easier and more fruitful.
For searches involving older prisoners, it might be best to check out certain sites that are all about archives records. It is possible that these inmates are still serving in prison or they might have already been released. In some cases, they might have died already and are not in the current and up-to-date list of prisoners.
If the online search does not work and is not able to give any useful information, one can take the effort to visit the prison offices. They usually keep documentation to as early as they have been around. It is best to call ahead before visiting one though to make sure that no time is wasted, and they can prepare the needed file.
The search for state prison inmates does not have to be arduous and taxing considering how extensive the Web has grown over the years. However, it is still possible for some bits of information to be unavailable online, so one should be prepared to take the search to the next level.
Find out more, visit: http://www.vadoc.virginia.gov/offenders/locator/