If you are looking to locate a particular prisoner for whatever reason, doing a prison inmate search online is an easy way to locate them and the best part is that it if free of costs as this is public information. Before you start your search, be prepared with as much information as you can get about the prisoner. This is because often you may come across many prisoners with the same name or initials and knowing some additional information can help in refining your search to narrow down the results.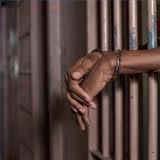 The easiest source for doing a prison inmate search is to look up the website of the Federal Bureau of Prisons as it provides a listing of every prisoner ever held in a federal prison going back to records starting from 1982. However, this search only lets you find information about prisoners who have been given a prison sentence for a federal offense. In case you cannot locate the prisoner you are looking for on the federal database then chances are that they are in State or county prisons.
If searching the federal website is not successful, then you should next try searching online on the websites of the State correction facilities. This is a lengthier process as you may have to search around 37 different state websites to find the person you are looking for. This may be either a State department of corrections or the State Division of Prisons – it varies from one state to another. Doing a prison inmate search on the state correction facility websites is not only time consuming but also does not guarantee results as not every correction facility will have the prison records uploaded for online access.
If you still cannot locate the prisoner, then chances are that they could be in a county jail and this makes it even more difficult to locate them as not all counties have their records online. In such cases, it may be a good option to try using other networks that offers prison inmate search for free.  Some of these websites offer information of current crimes that are being tried and the status of the prisoners. If you are aware of the trial, which the prisoner you are looking for is involved in then this could give you an indication of his status. In addition, these websites provide links to each of the state correction facilities or division of prisons that makes your search process easier.
To begin your search, click the red Inmate Search button below.
This page was last updated on October 12, 2017 @ 7:48 AM EST.